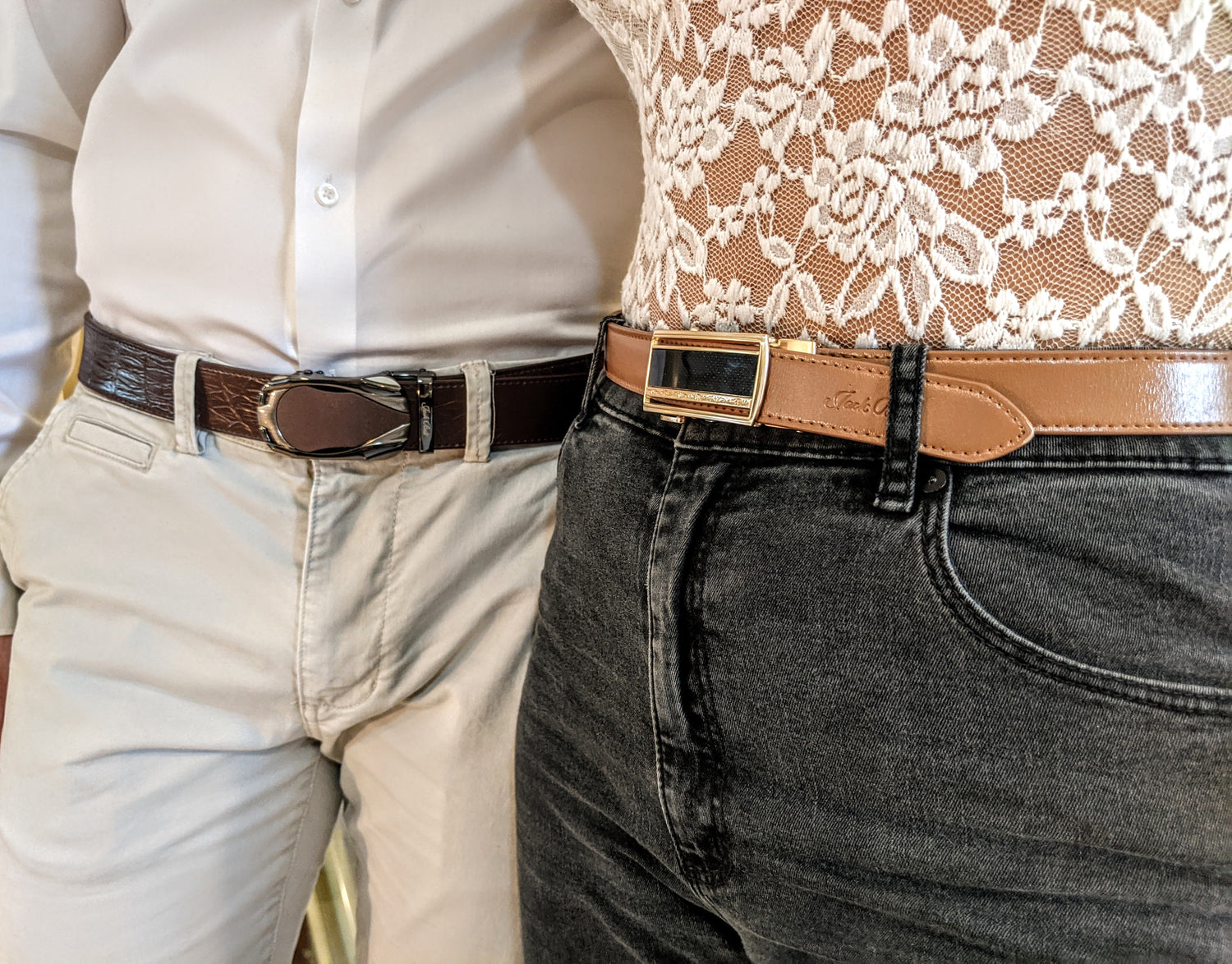 Home of the original Jackbelt®
SHOP
Made from GENUINE LEATHER and FULL GRAIN LEATHER
Full grain colours may vary slightly due
to variations in the leather grain
AUSTRALIAN owned and operated.
The most comfortable, micro adjustable ratchet belt.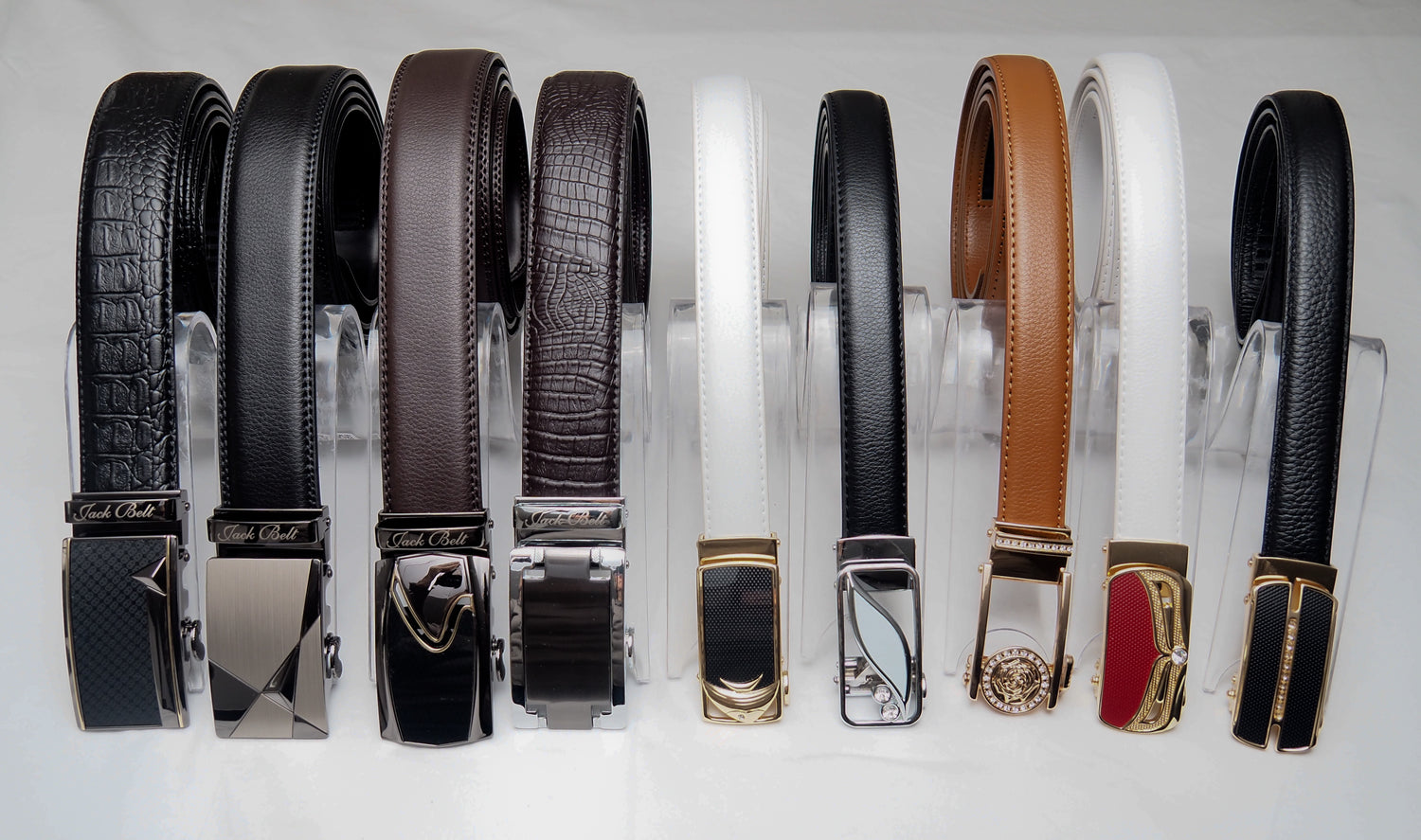 BIG SELECTION
Choose from wide variety for both Men and Women
EASY to USE
Just slide the leather into the buckle and have it catch on the ratchet.
Lift the lever on the side of the buckle to release the leather.
SHOP
Original Jack Belt
The Most Comfortable Belt you will ever wear

The Jackbelt® is adjustable by millimetres, not inches, so if you have a big meal you can loosen the belt discreetly and only enough needed
LONG LASTING and HIGH QUALITY

GENUINE LEATHER and FULL GRAIN LEATHER

Less wear and tear on the leather because it doesn't have holes being ripped and torn at.
MIX 'N' MATCH Your BUCKLES

Choose the buckle that suits your outfit and own style.

Choose between wide or thin leathers and then choose corresponding sized buckle.

Already have your leather or buckle? You can purchase just one or the other, don't need to keep buying whole belt.
Beneficial if you fluctuate in waistline size

The ratchet design allows you to go up and down in size discreetly with never needing to make new holes like classic belt.